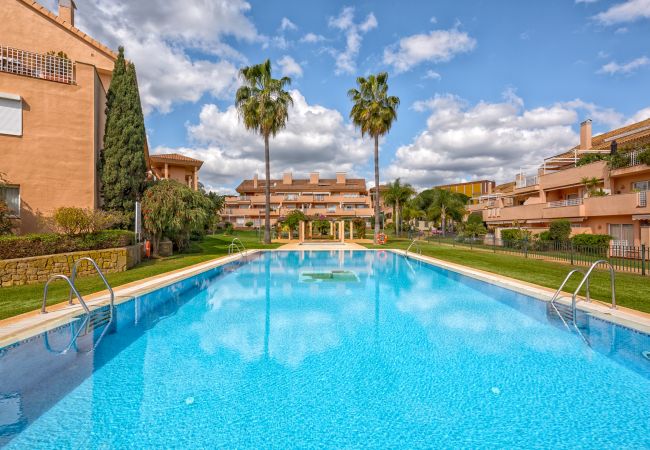 Virtual tour
This property is registered with the Andalusian Tourist board under the DECREE 28/2016 law. Registration number – VFT /MA/ 25967.

THIS PROPERTY IS NOT AVAILABLE FOR INSTANT BOOKING SO PLEASE CONTACT US FOR AVAILABILITY, PRICE AND BOOKING INSTRUCTIONS (EVEN IN THE CALENDAR SHOWS AS BOOKED).

2 bedroom, 2 bathroom apartment. A lovely two bedroom ground floor...
Check in:
22/08/2019
Check out:
29/08/2019
Contact